Blog
The latest with Giffnock Theatre Players.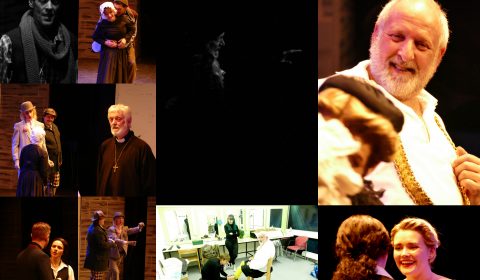 Twelfth Night or GTP does Shakespeare
Posted 4 years ago
It was 2016 and GTP took on Shakespeare's most perfect comedy, Twelfth Night. It was the four hundredth anniversary of William Shakespeare. Walter Paul took on the large cast and through his direction put on a great production with the GTP backstage crew and of course the actors as well.
Blithe Spirit Production
Posted 5 years ago
Blithe Spirit was a great success. We are now planning for our next production in January 2018, Arthur Miller's 'All My Sons'. Read through for all on Monday 6 November and auditions in the same week. Then the rehearsals will begin as the show is to take place mid-January. Please come along to the read […]
All My Sons Production
Posted 5 years ago
GTPs production of  All My Sons was a great success. Despite the snowy weather we had good audiences and the feedback was highly complimentary. Our next production is Steel Magnolias. It runs from 20th to 21st April and only 600 tickets are available so best to secure your tickets early. The production is on at […]