The Memory of Water
Directed by Ashley Smith
Jan 22 2020
to
Jan 25 2020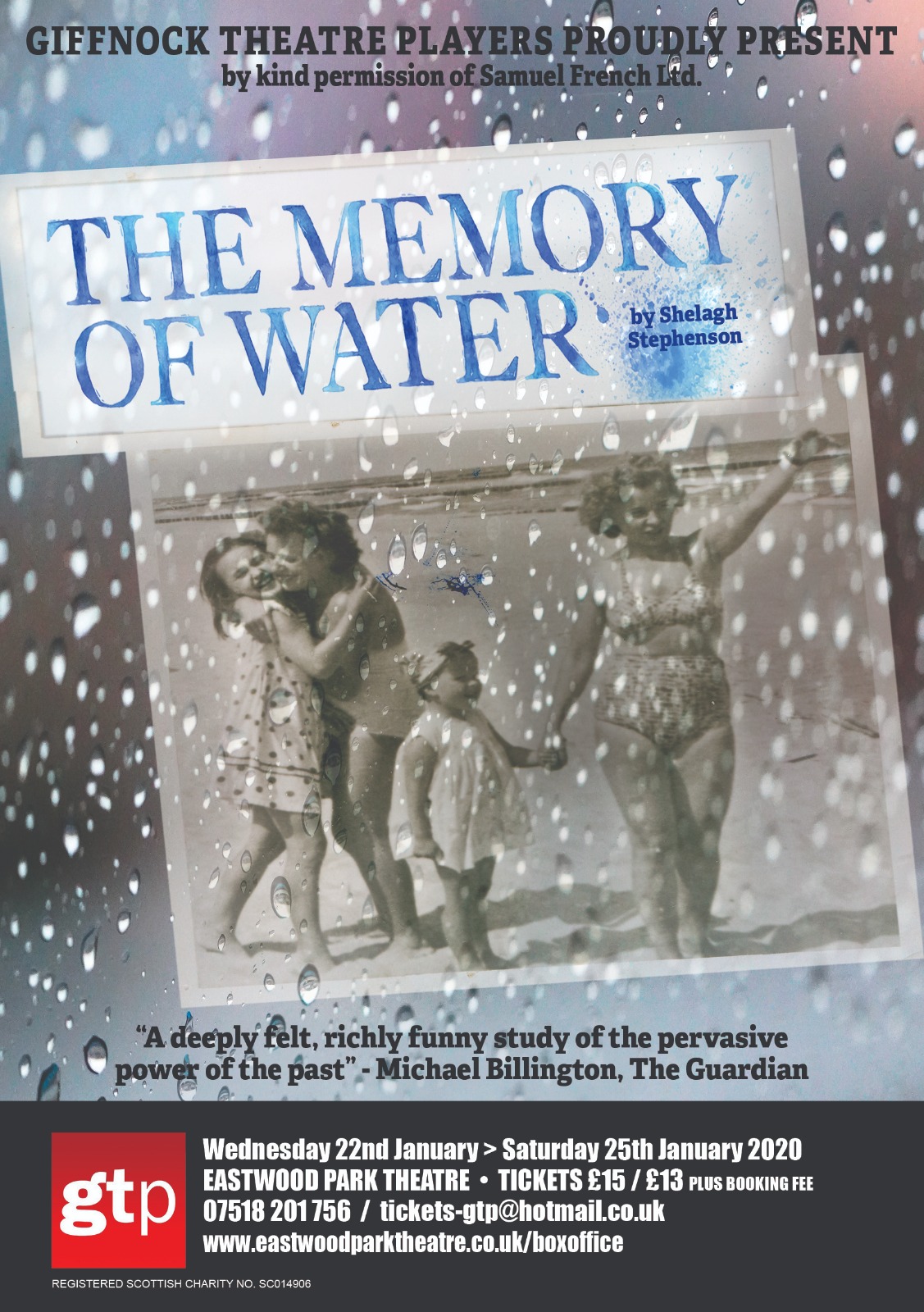 Three sisters estranged by time meet up again at the house they grew up in on the eve of their mother Vi's funeral. Teresa, the eldest, believes in homeopathy and its effective treatment of all maladies and whilst her business revolves around this belief, it's putting her marriage to Frank under strain. Mary, the second daughter, is a doctor and would seem the most level-headed; but still waters run deep and her sensibilities are called into question, particularly when it comes to her long-term relationship with married Mike. The youngest sister, Catherine, is an emotional wreck with a string of failed romances and drug dalliances. The memories they collectively share have been altered by time, by fantasy, and by perspective, and whilst their stories are tragic, their grief manifests itself in wicked humour.
"The Memory of Water" is in two acts and takes place in the house of the recently deceased Vi in the north of England in the 1980s.
Directing this amazing piece, is a new director to the GTP fold, Ms Ashley Smith. Ashley trained at the Royal Scottish Academy of Music and Drama, realising an honours degree in Acting and Directing. Ashley has worked and trained alongside many renowned Scottish directors and we are thrilled that she has joined us for this show.
Giffnock Theatre Players will perform the play at Eastwood Park Theatre in Giffnock from Wednesday 22nd to Saturday 25th January 2020 at 7.30pm, with a matinee performance at 2.30pm on Saturday 13th.
Tickets are priced at £15, with an £13 concession ticket available, as well as discounts for group bookings. They can be purchased by phoning 07518 201756 or 0141 577 4956; emailing tickets-gtp@hotmail.co.uk; or from the Eastwood Park Theatre box office at www.eastwoodparktheatre.co.uk/boxoffice.